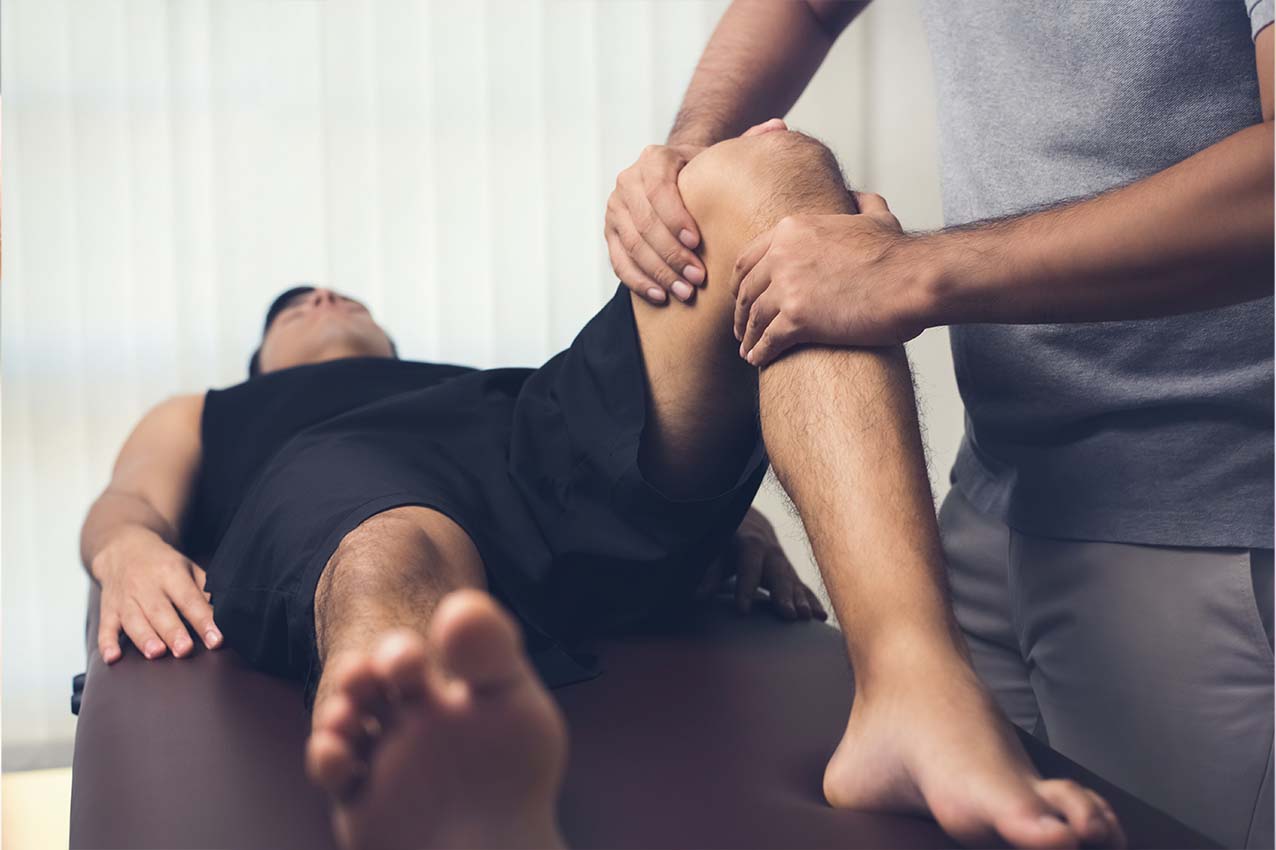 Athletes find that regular chiropractic care improves performance and reduces the risk of injury. Studies show that regular chiropractic care improves athletic ability, agility, balance, kinesthetic awareness, power, and speed reaction time. As athletes, we are always looking to get the most out of our bodies. The goal of chiropractic care is to maximize function and performance in the body. Since the majority of sports injuries are soft tissue in nature and because many injuries arise from improper body biomechanics, sporting techniques, and muscle imbalances, chiropractic is the perfect complement to the athlete. Chiropractic uses adjustive techniques, physical therapy applications, soft tissue mobilization, stretching and exercise programs, biomechanical training, and gait analysis to focus on all causes which may lead to symptoms of pain and injury, which then lead to decreased athletic performance.
This is the reason that nearly every professional sports team (NFL, MLB, NBA, NHL) carries multiple chiropractors on their staff. All Nascar races have a team of chiropractors to treat the drivers before and after every race. Every US Olympic Team carries a crew of chiropractors, and why the PGA has a chiropractic staff to adjust professional golfers on the course.
What are some of the most successful athletes in the world saying about regular chiropractic care?
"Performing at my best is important to me and should be to everyone. I am blessed that my dad is a chiropractor. Getting adjusted regularly – along with practicing other good health habits that my mom helped me to establish – are all part of my goal to win in life and on the field."
– Aaron Rodgers, Superbowl XLV MVP Quarterback, Green Bay Packers
"The team wasn't just riders. It was the mechanics, masseurs, chefs, soigneurs, and doctors. But the most important man on the team may have been the chiropractor."
– Lance Armstrong, 7 time Tour de France Champion
"When you get to the NFL, hits are a little bit harder. That's why I see the chiropractor because after some of those hits, you know you'll see your body is not inline."
– Maurice Jones Drew, NFL Running Back, Jacksonville Jaguars
" …as long as I see the chiropractor, I feel like I'm one step ahead of the game."

– Tom Brady, New England Patriots ~ 3 time Superbowl Champion and 2 time Superbowl MVP
"Those are the guys that put me on the field when I didn't think I had a chance to be on the field. These are professionals, and God put them in my life for a reason."

– Terrell Owens, NFL Wide Receiver
"I believe in chiropractic, and I know it works. You probably know about my long and successful career in football. I'm flattered by the testimonials to my durability. Football is a very rough and vigorous sport. Chiropractic was the key to keeping me in the game."

– Jerry Rice, Wide Receiver ~ 3 time Superbowl Champion and Superbowl MVP
"..lifting weights and seeing a chiropractor on a regular basis has made me a better golfer. I've been going to chiropractors for as long as I can remember. It's as important to my training as practicing my swing."

– Tiger Woods ~ 14 time PGA Championship Golfer
"You obviously can't compete at your fullest if you're not in alignment. And your body can't heal if your back is not in alignment. Every track and field athlete that I have ever met has seen a chiropractor at one time or another. In track and field, it is absolutely essential. Chiropractic care is one of the things I think that no one has denied or refuted."

– Dan O'Brien, Olympic Gold Medalist ~ Decathlon
"Bodybuilders and fitness people have been using chiropractic very extensively in order to stay healthy and fit. I found it was better to go to a chiropractor before you get injured. We are a perfect team – the world of fitness and the world of chiropractors."

– Arnold Schwarzenegger, 7 time Mr. Olympia, Former Governor of California